Will home prices go up or down in 2016? Will it be hard to buy a home in the 2016 real estate market? Six of the nation's leading experts predict upcoming real estate trends.
"Skyrocketing Rents will Convince Renters to Buy"
Jack Otto, REALTOR® at EXP Realty, Bellingham, Washington.
2016 will finally see the nation's housing markets slow their pace to a steady but still healthy pace. Nationwide housing prices have increased an average of 5%-6% but we should see smaller home value gains in 2016.
National association of REALTORS® has predicted 3.5% increase in home values in 2016, which from everything I've seen seems about right.
Homeowners looking to capitalize on record values will finally list their home, if they haven't already. This increase in housing supply will alleviate constricted supply in some of the nation's hottest markets. Most markets will see supply and demand even out but not totally.
Markets such as Boston, St. Louis, San Diego, Charlotte, Atlanta and New Orleans will continue their fast pace through 2016 according to NAR.
2016 Real Estate Trends : Rental Rates Will Push Buyers into the Market
Where will this leave buyers? 2016 will be the year of the homebuyer. Record rental rate increases nationwide coupled with low interest rates will drive more buyers to the market.
Bloomberg is anticipating interest rate hikes in late 2016 or early 2017. With time running out on low mortgage rates and an increase in housing supply, home buyers will finally maximize their purchasing power in 2016.
So what does that mean for you? Get together with your REALTOR® and discuss what is best for you in your local market. But don't wait until Spring to start this process, get started now if you haven't already.
Jack Otto is a second generation REALTOR® with eXp Realty in Bellingham, Washington. He can be reached at Jack.Otto@exprealty.com, at JackOttoHomes.com and his blog.
"2016 Buyers Should Avoid Bidding Wars, Other Pitfalls"
Anita Clark, REALTOR® at Coldwell Banker, Warner Robins, Georgia.
If my local Warner Robins GA Real Estate market is an indication, I expect sellers to continue entering the market at a good clip with a steady increase in both buyers and investors as well. This past year was decent for our industry and I expect sale prices to continue rising around the country in 2016 (perhaps a bit slower than we saw in 2015 though).
While there are still pockets of resistance, I would expect to see distressed homes stay at reasonable levels as well.
The keys are for new buyers to not over-commit to homes they cannot afford and to ensure they get quality advice from their agent on whether or not the property they want has instant or growth equity. The last thing this industry needs is for consumers to start out underwater as new homeowners in 2016!
At its core, it still comes down to price, location, and condition for every market.
Here are some quick tips for new 2016 buyers no matter which real estate trends take shape. 1) Take a long(er) look at the neighborhoods buyers want to live in; 2) understand how to discern true value from unnecessary bells and whistles; 3) don't get caught up in bidding wars or unrealistic sticker shock comparisons; 4) Know which remodeling ideas bring value; 5) Choose an agent to represent you who understands the local real estate market, is tech savvy, and puts your interests first.
Buyers who follow these pieces of advice will help 2016 to be a fantastic year for the local real estate market and nationally too.
Connect with Anita Clark at SellingWarnerRobins.com
"Buyers Should Prepare Now for a Seller's Market in 2016"
Kyle Hiscock, leading REALTOR® in Rochester, New York.
One of the biggest predictions heading into 2015 was that the interest rates on mortgages were going to skyrocket. Well those who predicted that, myself included, were wrong. Here we are at the end of 2015 and the interest rates for mortgages are almost identical to where they were at this time last year.
So one has to think the interest rates are going to skyrocket this coming year in 2016, right? Not so fast! I believe as we head into 2016 the rates will remain pretty stable and we shouldn't see a significant jump in rates in 2016. A significant jump in interest rates would be 1.0% or more.
While I don't believe the interest rates will experience a significant increase, it does not mean buyers who are on the fence about buying a home should procrastinate. It is critical home buyers have a strong understanding about mortgages, the effect interest rates can have on them, and are familiar with some of the most FAQs about mortgages.
What Will Happen With House Prices In 2016?
Predicting the prices of houses and real estate trends across the country is tricky as every market is different. I know that the house prices in the Rochester real estate market will remain pretty stable over the next 12 months. Year over year the houses my market generally experience a small increase, usually 1-2%.
There are certain neighborhoods in my market that will experience larger value increases than others. This is the case in the markets that have lower housing inventory (also known as supply) and a large number of buyers looking to purchase a home in the area (also known as demand).
As long as the mortgage rates remain stable in 2016, there should be a significant amount of home buyers in the market, which generally means the house prices will increase, since there is more competition in the marketplace.
Will Real Estate Markets In 2016 Experience A Buyer's Market or A Seller's Market?
Throughout the past year there have been many headlines indicating that there is a shortage in the number of homes available for sale. A shortage of homes for sale in a real estate market means a competitive seller's market.
I believe in 2016 the majority of real estate markets will continue to experience a competitive seller's market. The competitive seller's market will be magnified during the spring market, which is when the most number of homes are sold and for the highest price.
It's important that buyers who are thinking of buying a home in a seller's market take the proper steps to ensure they are prepared. It's critical buyers are pre-approved for a mortgage, interview and hire a top buyer's agent, and be prepared to make a decision if they find a home they love, amongst other things. Buying a home in a competitive seller's market is not for the faint of heart and procrastinating may mean losing out the perfect house!
Other 2016 Real Estate Trends
Millennial Buyers Will Increase, But Slowly. For many years now, many experts have been predicting a huge influx of millennial buyers coming into the real estate market. While there has been a slow increase of millennial buyers it hasn't lived up to the expectations.
I believe in 2016 that the number of millennial buyers will slowly increase but not as much as it could, due to student loan debts. The amount of student loan debt that many millennials have creates a crippling effect on their ability to purchase a home.
Gen Xers Will Make Up A Large Portion Of First Time Home Buyers. When many people think about who a first time home buyer really is, they think of someone in their early to mid-twenties. This may have been the case a decade or more ago.
In 2016, I believe that a large portion of first time home buyers will be Gen Xers. A Gen Xer is someone who is in their mid-thirties to late-forties.
Home Buyers & Sellers Will Utilize The Internet Even More Real Estate Information. Every real estate market has experienced a drastic change in the way both buyers and sellers are shopping for homes and information. It is called the internet.
Between 90-95% of home buyers are beginning their search online for real estate information and homes for sale. I predict that this percentage will continue to rise in 2016 with the evolution of real estate websites and their ability to be mobile friendly.
What is not talked about as much is how home sellers utilize the internet for their real estate information. I believe in 2016 homeowners who will be potentially selling their home will be turning to the internet to find information about potential real estate agents to hire but also for tips and tricks on selling a home.
First time home sellers, which is made up by 70% Gen Yers (or millennials), will be the largest percentage of homeowners who turn the internet for real estate information. The internet has impacted every real estate market across the county and will continue to do so each and every day.
Final Thoughts on 2016 Real Estate Market Predictions
The year 2016 should be another great one for real estate markets across the country. As long as the interest rates of mortgages remain stable, buying a house will continue to be a solid investment.
It will be critical in 2016 for both buyers and sellers to have strong representation by a top real estate professional as well as a top mortgage lender, real estate attorney, and other parties who are involved in the transaction!
Keep up with the latest home buyer advice at RochesterRealEstateBlog.com.
"Home Prices to Increase Faster than Inflation in 2016"
Bill Gassett, top producing real estate agent in Ashland, Massachusetts. 
2016 is shaping up to be what I would call a solid but not spectacular year for real estate. I expect inventory levels to remain in balance with demand which will keep home values firm but not so much that we will see a run up in prices.
With interest rates expected to increase, I expect those on the fence about purchasing a home will be very active in the first quarter of the year. Given our cold weather climate here in the Northeast, first quarters tend to be sluggish as many buyers will hold off until the spring. This very well could be different this year as buyers strive to lock in attractive interest rates.
There will be pockets in the market that could really flourish in certain communities in and around the city as well as points north and west of the city. The Metrowest area where I am located will again have certain towns that perform better than others due to desirability of important things such as access to major highways and the quality of the school system.
There of course will be variations from town to town by expect the overall market in Massachusetts to see a small increase in home values. My best guess would be slightly better than inflation or around 3 percent. It is unlikely we will see big swings in the market one way or the other unless interest rates unexpectedly spike or there is some kind of major world event that shakes up the market.
Bill is a top producing real estate agent in Ashland MA which is a suburb about 25 miles west of the city. Bill has been working as a Realtor for the past 28 plus years. See rich home buying and selling content at MaxRealEstateExposure.com.
"No Real Estate Crash in 2016"
Paul Sian, expert agent in Cincinnati, Ohio
With the Federal Reserve (Fed) predicted to start raising interest rates and also continue raising rates at a measured pace in 2016 the real estate market may get a bit of a boost in 2016 as compared to 2015.  The reason for a boost is that buyers who were sitting on the sidelines will be encouraged to start home shopping and buy something before higher interest rates price them out of a home that they can afford.
The Fed plans to stick to a cautious and measured approach to raising interest rates so mortgage interest rate increases will be slow.  As a result there will be dual pressure on the housing market that should keep prices steady.
One side will be pressure for home prices to rise due to a higher demand from buyers wanting to buy before rates go up.  The other side will be the increase in interest rates keeping home prices in check since people will be able to afford less.
Absent any major negative economic event or global problems housing prices should not crash as they did during the late 2000s.
One of reasons for that crash was home financing that used lax credit standards in mortgage lending.  As much as standards for lending money have become more strict, the chances of a price crash is reduced.
On the whole with the economy still showing strength the housing market should be able to absorb any modest interest rate increases without much concern.  Homebuyers should be spurred off of the sidelines to move into the market or risk having to settle for less in the future if interest rates rise enough.  Those looking to sell their home now should be ready to sell come springtime during peak market activity in order to take best advantage of buyer interest.
Paul Sian is a licensed real estate agent in the states of Ohio and Kentucky with over 10 years of experience.  Stay updated on the real estate market and how to buy and sell homes on Paul's blog.
"Las Vegas could be the Place to Buy a Primary or Second Home in 2016"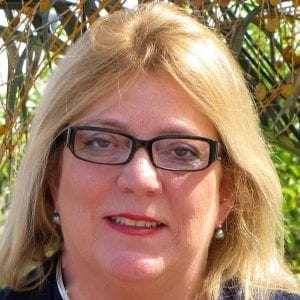 Debbie Drummond, Las Vegas luxury real estate agent
The Las Vegas Real Estate market has had quite a ride over the past ten years. Prices have recovered from the bottom but are still 30-40% below the peak. Homeowners who bought in 2005-2008 tend to still be underwater.
The Las Vegas market has had a low supply of homes for sale throughout 2015. In Clark County we've got just over a three month supply of homes for sale. This seller's market that has put upward pressure on prices. Our median price has been hovering around $220K since June. While it seems to be stabilizing over the last few months, it is up 10.1% over this time last year.
The biggest question we have about next year is when will interest rates go up and how much. A year ago, most experts predicted interest rates would rise closer to 5% by the end of this year. That hasn't happened. Federal Reserve Chair Janet Yellen's recently hinted that a rate hike may finally happen.
Rising interest rates will work to dampen home price appreciation but it won't stop it.  Buyers who are sitting on the fence will start buying when they see rates going up. Low inventory combined with demand will bring moderate appreciation. We still feel home buyers are better to buy sooner rather than later. Zillow predicts the Las Vegas market will appreciate 5.8% in 2016. Most agents are not fans of Zillow but this sounds reasonable to us. We wouldn't be surprised to see 6-8% and that would be a sustainable level.
We're selling more homes than we did last year. Last month we sold 4.4% more than in October 2015. The increased demand is coming from several sources. Traditional home buyers are playing a bigger role now that investors have pulled back. Homeowners who did short sales and foreclosures are now coming back into the market. We expect this trend to continue in 2016.
In Las Vegas, we're seeing more baby boomers buying second and retirement homes.  Some had put off buying their retirement home because they needed to sell elsewhere. Now that markets have improved in other areas, retirees are making their move.
The Las Vegas economy is improving. Las Vegas' 6.8% unemployment is higher than the national average, but still an improvement over 7.4% a year ago. New home builders are having trouble finding workers. New industries, including high techs like Tesla and eBay moving into town. The improving economy with affordable home prices still make this a good time to buy a home in Las Vegas.
Connect with Debbie Drummond and find Las Vegas real estate at TheLasVegasLuxuryHomePro.com.
Buying a Home in 2016?
I hope you found these 2016 real estate market predictions helpful. If you're interested it checking your home buying eligibility, click here to get your pre-approval so you can make an offer on a home.
MyMortgageInsider.com