About Us
MyMortgageInsider.com provides relevant news to home buyers and refinancing households. The mortgage and real estate markets change daily. By staying informed, consumers can get the greatest value from one of the biggest transactions of their lives. This website's mission is to give home loan shoppers the news — plus the "so what" factor: how they can use that knowledge to better buy and refinance real estate. We believe every reader goes away with a better strategy with which to achieve their homeownership goals.
Contributors
Tim Lucas | Contributor
Tim Lucas spent 11 years in the mortgage industry helping thousands of families buy and refinance real estate. He now continues that mission as Managing Editor of My Mortgage Insider. His real-world experience brings practical and helpful insights to the My Mortgage Insider audience. Tim has been featured in national publications such as Time, U.S. News and World Report, MSN, Scotsman Guide, and more. Connect with Tim on Twitter.
---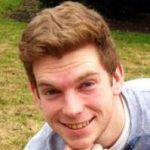 Thomas Short | Contributor
Thomas Short is a personal finance writer based in Seattle. His work has appeared in Entrepreneur, Huffington Post, The Mortgage Reports, and more.
---
Lee Nelson | Contributor
Lee Nelson is a Chicago-based writer whose work has appeared on Realtor.org, Yahoo! Homes, TheMortgageReports.com, and more.
---
Craig Berry | Contributor
With 17 years in mortgage banking, Craig Berry has helped thousands achieve their home ownership goals. Connect with Craig on Twitter or Facebook.
---

Peter Miller | Contributor
Peter G. Miller, author of The Common Sense Mortgage, is a real estate writer syndicated in more than 125 newspapers nationwide. Peter has been featured on Oprah, the Today Show, Money Magazine, CNN and more. Follow Peter on Twitter.
---
Gina Pogol | Contributor
Gina Pogol writes about personal finance, credit, mortgages and real estate. She loves helping consumers understand complex and intimidating topics. She can be reached on Twitter at @GinaPogol.
---
Pete Gerardo | Contributor
Pete Gerardo is a business writer whose work has appeared in The New York Times and numerous trade magazines. Connect with Pete on LinkedIn.
---
Dawn Papandrea | Contributor
Dawn Papandrea is a writer specializing in personal finance. She writes for Family Circle, CreditCards.com, and more. Follow her on Twitter or visit her website.
---
How We Make Money
In today's mortgage market, competition among lenders is fierce.
They are vying for new customers and offering their most competitive rates and fees as a result. My Mortgage Insider makes money by connecting a small percentage of readers to these lenders — but only readers that initiate contact through one of our rate request forms.
Readers can use the website free of charge, and without being connected with a lender. However, some readers want immediate help with a rate quote or home-buying eligibility check. For them, we provide opportunities throughout the website to request a call.
My Mortgage Insider does not represent any single bank or mortgage company but works with many licensed, reputable, and nationally known sources to provide the audience the best experience in mortgage shopping.
The consumer is the winner: multiple lenders (but never more than four) contact the reader with their best mortgage offer. The mortgage shopper chooses its best value.
My Mortgage Insider, owned and operated by Full Beaker, Inc., NMLS 1019791
MyMortgageInsider.com is a private website that is not affiliated with the U.S. Government, U.S. Armed Forces, or Department of Veteran Affairs. U.S. government agencies have not reviewed this information. This site is not connected with any government agency. Please visit the Official U.S. Government Website for Veteran Benefits for additional resources.
MyMortgageInsider.com is owned and operated by Full Beaker, Inc., which is located at 200 112th Ave. NE, Suite 310, in Bellevue, WA 98004. Please Contact our Support if you are suspicious of any fraudulent activities or if you have any questions. Additionally, please read our Privacy Policy for more details about how we use your personal information.