If you're like most people who want to find out what's trending now, or you need tips and advice, you've probably gone to Facebook, Twitter or Pinterest. But one of the newer social platforms that you may not have used yet is Google+.
I decided to mine the vast knowledge of Google+ by finding the 25 most influential real estate and mortgage professionals who use the social platform. Here's their best advice as you buy, sell, or refinance your home.
Check your home buying eligibility. Start here (Dec 9th, 2023)
Tip #1: Do your homework before refinancing
Anita Clark, Real Estate Agent at ColdwellBanker SSK, Warner Robins, Georgia. Bragging rights: In over 13,000 Google+ circles.
My advice to homeowners who are looking to refinance their home is to do your homework before narrowing your lender choices. Once you have a short list, call and interview each lender to determine the best fit for you and your investment. A few questions to ask include:
What are your fees?
Will you sell or hold this loan?
What loan programs do you offer?
What interest rate are you offering?
Can you lock in my rate, and if so, for how long?
What are my estimated monthly payments?
How much can I expect to pay in closing costs?
What percentage of refinance loans do you close on-time?
There are a myriad of additional questions you might ask, just make sure whomever you choose does what they say; when they say they are going to do it.
Anita Clark is a top agent in Warner Robins Georgia and has been assisting buyers and sellers with their real estate needs for many years. Visit her on her website, Anitaclarkrealtor.com.
Tip #2: If you're denied, keep trying
Dan Green, Mortgage Market Expert at TheMortgageReports.com. Bragging rights: Created one of the most-visited mortgage sites on the web. Dan has written for Fox Business, CNBC, MSN Money, and a myriad of other national news sources.
If at first you're not approved, apply, apply again.
Every mortgage lender uses some variation of the "official mortgage guidelines" and there are as many variations as there are U.S. lenders.
For an FHA loan, for example, some lenders will enforce a higher minimum credit score than others. For conventional loans, some lenders will enforce a restriction on debt-to-income. For HARP loans, some lenders will limit your overall loan-to-value.
Lenders underwrite differently so if your initial loan application doesn't make it to closing, get in the hands of another lender it for a proper re-evaluation. Many mortgage loans are approved the second time around.
Dan Green has provided direct-to-consumer advice in person and through his website for over 10 years. Visit him at TheMortgageReports.com.
Tip #3: Open houses aren't all they're cracked up to be
Bill Gassett, Realtor® at RE/MAX Executive Realty in Hopkinton, Massachusetts. Bragging rights: #3 RE/MAX agent in all of New England for 2013. In over 28,000 Google+ circles.
One of the biggest misconceptions I have seen over the years is a home sellers belief that real estate open houses work to sell homes.
Is it possible for a home owner to get lucky and sell their property because of an open house? Sure it is but not likely.
The problem with this is that when real estate agents don't educate their clients about the success rate of various marketing activities they set themselves up for failure. What is the first thing the seller wants to know later that day when the open house concludes? They want to know how much traffic came through and if an offer was produced. Do enough open houses without a sale and guess who they will be blaming? If you guessed the real estate agent you are correct.
The statistics from the National Association of Realtors is staggering. Less than 2 percent of all homes sold are due to an open house! There are far more productive activities one can do to market and sell homes.
Ready, willing and able buyers will call to see a home they want to view. Don't ever believe that is necessary to have an open house to sell real estate.
Bill Gassett is a nationally recognized Real Estate leader who has been helping people move in and out of the Metrowest Massachusetts area for the past twenty six plus years. He has been one of the top RE/MAX Realtors in New England for the past decade. In 2012 he was the #1 RE/MAX agent in all of New England.
Tip #4: Interest rates count more than home prices
Brian Icenhower, CEO of Keller Williams Realty in Kansas City, Missouri. Bragging rights: Created TheRealEstateTrainer.com which has over 40,000 followers.
Home sellers should guard against placing too much importance on the prices for which they sell and purchase homes and instead focus on the actual cost of mortgage interest paid over time.
A mere 1% or 2% rate increase can easily cost a homeowner an extra $50,000 more over the life of a loan.
So rather then attempting to "time the market" to take advantage rising or falling home prices, focus on the cost that matters instead: interest rates.
Brian Icenhower, Esq., BS, JD, CRB, CRS, GRI, ABR is a nationally recognized real estate trainer, speaker & coach. Brian is also the CEO of Keller Williams Realty Kansas City North, an attorney, a real estate broker, and the creator of The Real Estate Word blog and TheRealEstateTrainer.com website which provide training materials, tools & content to support real estate industry leadership in training and educating real estate agents.
Tip #5: Do's and don'ts for a slam dunk mortgage approval
Terry S. Smith, Real Estate Agent at Rain Dance Realty in Phoenix, Arizona. Bragging rights: 30,000 views on Youtube.
4 Keys to getting a home loan, or refinancing your existing home:
Keep making rent, or mortgage payment on time.
Keep working at your current job.
Stay current on all existing credit accounts.
Keep saving money for closing costs, down payment.
14 things NOT to do when getting a home loan:
Don't deposit any cash into your bank accounts.
Don't buy any furniture or appliances.
Don't apply for any new credit cards.
Don't close any credit cards, or lines of credit.
Don't consolidate debt onto one credit card.
Don't max out, or go over your credit card limit.
Don't pay off any loans, unless required by lender.
Don't open new bank accounts, or change existing.
Don't make a major purchase; car, boat, pool, jewelry.
Don't transfer any balances into different accounts.
Don't finance any elective medical procedures.
Don't open a new cell phone account.
Don't dispute any credit issues, if an account shows disputed on your credit report, it must be paid off.
Terry S. Smith is currently Designated Broker for Rain Dance Realty in Phoenix, Arizona. He can be reached at 602-763-1858 or you may email him TerrySSmith@Icloud.com. Visit him on Youtube.
Tip #6: Be quick to the draw when buying a home
Debbie Drummond, REALTOR® at Simply Vegas Real Estate. Bragging rights: 200 Youtube videos with 60,000 views.
It isn't a buyer's market anymore. Find an experienced Realtor and lender. Get pre-approved for your mortgage.
Let your Realtor show you as many homes as possible in your price range.
Remember, the best priced homes sell quickly in today's market. When you find a home you like, you and your Realtor should put together a fair offer before another buyer beats you to the home.
Debbie Drummond has been a full time Realtor in Las Vegas for ten years. While active on other social media, G+ and YouTube are her primary social platforms. She films bits of Las Vegas life including neighborhoods, places to go shopping & dining, along with homes and real estate info.
Tip #7: The first step to buying: Get pre-qualified
Justin McHood, Mortgage Commentator based in Scottsdale, Arizona. Bragging rights: has written for Zillow, Reuters, Fox, Forbes, and many other national news sources.
If you are thinking about buying a home and think that the starting point is the home search – think again!
Your first step in finding the right home for you and your family is to find a loan officer at a reputable mortgage company and get either pre-qualified and pre-approved.
Getting pre-qualified will give you a ballpark idea of how much house you can afford. Getting pre-approved will give you an almost precise scenario of what you can afford.
Getting pre-qualified is typically a 5-10 minute conversation where you have a good sense of things – but it is not the same as getting pre-approved. Pre-qualified means that you just "tell" your loan officer about your financial situation and usually only takes a few minutes.
Getting pre-approved typically takes a bit more time because you'll actually apply for a mortgage and give your loan officer your pay stubs, bank statements, tax documents and other requested items for review and approval. Once they have been approved, you'll be able to go out and look at homes.
Talking to a loan officer first accomplishes some beneficial things:
Helps you identify credit issues up front to give you time to fix things if necessary.
Gives you guidance in terms of what monthly payment you qualify for.
Knowing what you qualify for gives you guidance for what home pricing you should be looking at. Often what you qualify for is different than what you know you can (or want to) pay on a housing payment.
It is recommended that you start working with your loan officer to get pre-qualified or pre-approved at least 6 months in advance. This kind of timing will allow you to get things worked out ahead of time if you find some challenges. If you don't find any challenges then you can proceed with looking at homes with confidence knowing what you can do and that you qualify.
Justin McHood manages BlownMortgage.com that tells you how NOT to blow your mortgage. 
Tip #8: Prepare a little, gain a lot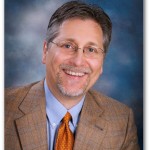 Blair Warner, Founder and CEO of UpgradeMyCredit.com. Bragging rights: In 11,000 Google+ circles, over 1,500 Twitter followers.
As someone who has been in the credit and lending world for almost 10 years a flood of tips for home buyers come to mind. There is so much that goes into the home buying process. One of the most important things to do, though, is to prepare.
The so-called glory days of real estate prior to 2008 are long gone, which means most of us can't just wake up one morning and say "honey, let's buy a house." It's not quite so easy these days. The good news is, with careful planning, you can still reach your dream of home ownership.
One of the pieces of the "planning puzzle" so to speak, is making sure your credit and debt situation is in order. Is your loan file the kind that a mortgage underwriting will like to see? You need to ensure your credit score and credit profile is excellent, or, at least good enough. Here are 5 tips to do just that:
Check your credit reports at least 6 months before you plan to start looking for a home. For this purpose it is ok to use an online service like www.privacyguard.com (no affiliate) since you are only beginning the initial stages of the home-buying process and really just getting an idea of your credit scenario at this point. Later, you will want to talk with a mortgage professional.
If you see any mistakes or errors, or missing information on your credit reports, now is the time to address them. Not once you have found your dream home and are applying for a mortgage.
Address all derogatory information that is pulling (or has pulled) your credit score down.
Be proactive to build up your credit score. There are ways to increase your score significantly in the 6 months leading up to embarking on your home search, and there are things to avoid that will pull it down or thwart your credit-building efforts.
If financially possible, pay down any credit card balances below 30% of your limit, called your revolving credit utilization ratio: the ratio of balance to limit.
As a bonus tip, don't do things that require you to open new credit accounts, like buying a car, that new living room set, or appliances for you future new home. And don't co-sign for someone. Continue to make all payments on current debt on time.
You may find yourself in a situation where you need professional advice and help from a trusted credit consultant and/or mortgage professional. Don't hesitate if you do. Every day counts on the path of reaching your goal of home ownership.
Blair Warner has helped countless people achieve their dream of homeownership through credit counseling. Visit Blair at UpgradeMyCredit.com.
Tip #9: Take a bite out of your tax bill
Eleanor Thorne, Mortgage Professional at NC Mortgage Experts in Cary, North Carolina. Bragging rights: In over 2,300 Google+ circles.
Every state in the country offers some sort of First Time Home Buyer Program, and yes, in 2014 every state offers a Mortgage Tax Credit.
The 2014 Mortgage Tax Credit Program is commonly referred to as MCC, or Mortgage Credit Certificate. This Federal Program is not offered by all mortgage companies or Banks in your area, so if you think you qualify, be diligent in choosing your lender.
The MCC can save homebuyers up to $2000 a year (for as long as they live in the home) in federal taxes. A tax deduction reduces the portion of your income that is taxed, whereas the Mortgage Tax Credit is actually deducted from the final total of the taxes you might owe… this is much more favorable.
For those who qualify for the full credit, we can deduct $166 a month from your housing debt, making it easier to qualify for a home. The MCC program can be used with any type of mortgage loan. There are maximum sales price restrictions, maximum income restrictions – and these vary by area.
For purposes of the 2014 Mortgage Tax Credit, First Time Home Buyer is defined as anyone who has not owned a PRIMARY residence, that they have lived in, for the past 3 years. Meaning, you do not actually have to be a first time home buyer to receive a 2014 Mortgage Tax Credit.
My dad was a mortgage lender, and my mom was a Realtor, so I've been working in the Mortgage Business, in NC, since I was 15 (which was quite a few years ago). I now work with my husband, Stephen L Thorne (NMLS #60596), and we focus our efforts on First Time Home Buyers. Visit me on my website NC FHA Expert.
Tip #10: Don't pick just any real estate agent
Lynn Pineda, REALTOR® at Keller Williams Realty in Coral Springs, Florida. Bragging rights: In 5,000 Google+ circles.
In Real Estate, being able to garner the trust of a Home Seller or Home Buyer is critical, if you're going to be able to succeed at selling homes.  As a Home Seller or Home Buyer, how do you know whether or not you can trust the Real Estate Agent that you are about to hire?
For starters, you can review their online presence to find out what is being said about them and what's their knowledge of the Real Estate Industry.
In the age of the Internet, it's a lot easier to discover a Real Estate Agent who conducts themselves with a solid set of principles that reveal integrity, hard work, zeal and determination. Read their articles and posts to find out what makes her or him tick. Being able to trust our instincts, our gut feeling, will win every time.
Once discovered, you've likely found that golden nugget you've been searching for to sell your home or help you find a home to buy.
Lynn Pineda, your Keller Williams Realty Real Estate Agent professional servicing Southeast Florida, successfully delivers on Real Estate promises.  Connect with her on ImagineYourHouse.com and Pinterest.

Tip #11: Home inspectors: You get what you pay for
Reuben Saltzman, Home Inspector at Structure Tech in Maple Grove, Minnesota. Bragging rights: Manages an incredibly useful home inspection blog and and written for Zillow and Fox Business.
When it comes time to hire a home inspector, don't shop by price.
The best home inspectors usually charge the most, and there can be a huge difference in the quality of inspections from one inspector to the next.
Besides reading online reviews, one of the best ways to compare home inspectors is to read sample home inspection reports. A good report is easy to read and understand and gives clear recommendations.
Reuben Saltzman is an ASHI-certified home inspector with 16 years of home inspection experience. He lives in Maple Grove, MN with his wife, two kids, and German Shepherd Stanley. Visit Reuben at his blog.
Tip #12: Go a step beyond a pre-approval
Brad Yzermans, Loan Officer at Mountain West Financial in Murrieta, California. Bragging rights: Over 1,200 Twitter followers and in over 800 Google+ circles.
You would be shocked at how many pre-approved buyers get their loan denied while in escrow.  My advice is to never make an offer on a home without a fully underwritten credit and income loan approval.  I refer to this as my PreferredBuyer™ Advantage loan approval.
Doing the extra work up front to achieve a higher level of loan approval will differentiate you from other buyers making offers with worthless prequel or pre-approval letters and show the seller you are more serious.  It also means you have less chance of falling out of escrow and able to close your loan much quicker than other buyers.
At the end of the day, a PreferredBuyer™ Advantage type loan approval will not only give you more leverage when negotiating, but give you more peace of mind.
Brad Yzermans (NMLS #315238) is a nationally recognized mortgage blogger and loan officer specializing in FHA, VA, USDA, CalPATH and down payment assistance programs in California. Visit him at his website, HomeLoanArtist.com.
Tip #13: The right real estate pro can make all the difference
Sean Young, Senior Mortgage Advisor (NMLS 191647) with FirstCal Mortgage in Greenwood Village, Colorado. Bragging rights: In over 1,300 Google+ circles.
Hire a professional! This is one of the largest financial transactions you will make in your life. Don't choose a real estate agent or loan officer based on chance or the all too popular eeny, meeny, miny, moe method.
Ask friends and family for referrals, look up testimonials and recommendations, check licensing then interview him or her to make sure they are a good match for you. The person you choose should be knowledge, resourceful, available, responsive, trustworthy and have integrity.
There are plenty of real estate agents and loan officers to choose from so make sure to take time to find a qualified one. Find someone who you feel has your best interest in mind, someone who looks beyond a sale and truly cares about your housing goals and needs. You want a professional who will be there for you after the closing for years to come.
Sean Young is a Senior Mortgage Advisor with FirstCal Mortgage providing home loans for the last 18 years in Colorado. Sean is a speaker and trainer providing real estate agents with the latest marketing strategies on how to increase visibility, credibility and brand on the internet through monthly classes and weekly live webinars. NMLS: 191647.

Tip #14: Be aware of documentation and home values in this lending landscape
Adam Lesner, mortgage banker in southeast Michigan. Bragging rights: In over 600 Google+ circles.
Home loan qualifications are not what they used to be. You can no longer get a mortgage just by having a pulse. Be prepared to provide every piece of your financial picture to your lender. If you feel you're being harassed because you have to show exactly where you're down payment is coming from; just know that the mortgage guy down the street will probably ask for the same thing.
Don't believe everything you read on the internet. If you are considering selling your home; keep in mind that zillow, trulia, and others are putting together information to help folks gain some sort of an idea of what's going on in the market. Just because there is an estimate saying your home is worth $300,000, that doesn't necessarily mean that's what someone is willing to pay for it.
When you consult with an expert (your Realtor®), they will provide the most recent comparable sales of homes in your area. This will help you gain a stronger understanding of what your home is likely to sell for.
Adam practices what he preaches. He and his wife have been buying/selling real estate across the country for over 9 years. Prior to working in the mortgage business Adam served proudly in the Marine Corps. Visit Adam on his website, Balance: A Process.
Tip #15: Don't settle for a low credit score
Corey Goldstein, Credit Consultant at FixMyReport.com in San Diego, California. Bragging rights: Author of numerous books such as Special Report: Discover Secret Credit Score Opportunities.
Credit is Confusing!
If you've ever tried to resolve any of your credit issues, you may have gotten frustrated, disappointed and possibly even angry. The sheer amount of time invested calling your creditors, is time you'll never recapture.
The best advice I can provide today, for a consumer looking to purchase or refinance, is to get a copy of your complete credit report from your friendly loan officer and avoid all on line credit reports.
By deepening your understanding and knowledge of your very own personal credit report, you'll learn where to focus your energy for maximum score improvements. Throughout the past 9 years and thousands of winning cases, I've seen people invest energy in areas that don't make any difference to increasing their credit scores.
By gaining an understanding of 'the rules of the game' (how creditors & credit bureaus really operate) you take back control of your financial future and become the CEO of your life…and don't we all want that?
Corey has helped thousands of mortgage consumers raise their credit scores. Catch up with Corey at FixMyReport.com.
Tip #16: Pre-inspect the home before your home inspector shows up
Richie Hafertepe, Home Inspector at On-Site Home Inspection. Bragging rights: in over 500 Google+ circles, over 1600 +1's on his company page.
Before your inspection look over the interior and exterior of the property for potential problems and areas you would like the inspector to review carefully, such as dark spots in the basement or underneath the bathroom sinks that could be water damage.
Depending on the rules in your area, the seller may be required to disclose known defects in the home. Ask the seller's agent, your buyer's agent, and even the neighbors if they know about any issues with that house or others in the community — such as basements that flood.
You should always attend the home inspection since this is your opportunity to learn about how to take care of your home.
Prepare a list of questions for the inspector and bring a notebook or tablet so you can take notes.
On-Site Home Inspection started operating in June of 2011. Owned and Operated by Richie Hafertepe, On-Site Home Inspection has gone on to become the fastest growing Home Inspection Co. in the St. Louis Metro East.
Tip #17: Know all your financing options
Brian Swanson, Loan Originator at PrimeLending in Urbandale, Iowa. Bragging rights: In over 300 Google+ circles.
Now is the time to take advantage of a huge opportunity to maximize your net worth in real estate! Interest rates are still at historical lows, values are starting to build up and credit is accessible through many programs.
The absolute must do when you are working on any home financing is to find an originator that is knowledgeable in both programs and personal finance. This Loan Officer is helping you make one of the largest financial decisions in your life and they need to show you ALL of your options!
If you are uncomfortable with their advice, get a second opinion! I am very comfortable that I customize the best product options to meet the financial goals of each of my clients. A second opinion is strictly a reinforcement of an excellent decision, if it is the right one in the first place.
Brian specializes in residential purchase mortgages in the Midwest region, making people excited and happy to purchase a home and helping them realize the dream of homeownership!
Tip #18: List low, sell high
Ohio Real Estate Guys, Real Estate Agents near Dayton, Ohio. Bragging rights: 2,000 +1s on their Google+ page.
Here is our number one piece of advice to sellers in all markets:
Underprice your home from the start.
List your home for sale at least 10% less than it's actual value and you're more likely to sell your home for 10% more.
Ohio Real Estate Guys is run by William Sheehan, a licensed and accredited Ohio real estate agent. Visit Ohio Real Estate Guys at their blog.
Tip #19: Know what you're paying for when it comes to real estate fees
Andrew Brest, Co-founder of SundayBell.com. Bragging rights: his website is touted as the "match.com" of the real estate world and is the only service of its kind in North America.
Too many times were with friends, family or colleagues and we hear individuals complaining about their real estate agent. We hear things like: "I can't believe how much I paid in real estate fees and my property sold in a day", or "once I signed a contract with my REALTOR®, they just disappeared and it was hard to get a hold of them", or "I never knew I could ask for a buyers' rebate", or "the service I received was sub-par".
On the flip side, there are a lot of homebuyers and sellers who were completely satisfied with their real estate agent, even though they would tend to agree that maybe the commission was a bit much!
The pattern is consistent, and has been that way for centuries, but it doesn't have to be. The reason we hear things like this is because the average home buyer, or seller, doesn't have the knowledge to know what to ask for, what is available, and what to expect. They've been left in the dark for too long.
It doesn't have to be that way. Websites like Sundaybell.com provide consumers and real estate agents the opportunity of getting to know one another in advance of ever meeting face-to-face.
It provides tips and tools that allow for fruitful discussion between both parties, so that when it's time to enter into a working agreement, expectations have been set in advance. And, if expectations are established in advance, there is no reason for anyone to be upset about what they paid in real estate fees and the service they received because it was agreed to well before any contracts have been signed.
Andrew is Matchmaker-in-chief at SundayBell.com, helping buyers and sellers find REALTORs® and vice-versa.
Tip #20: Establish rules of communication with your agent
Connor T. MacIvor, Team Leader at REMAX of Valencia, California. Bragging rights: in over 5,000 Google+ circles.
When it comes to hiring a listing agent or one that will be representing you as a buyer, make sure you are asking the right questions.
Those questions that create havoc and are the most complained about relating to the "care" of the real estate agent during the transaction.
First, ask the agent you are interviewing by what method(s) are they going to be communicating with you, text – voice call – email, and what are the best ways in which you can reach them. How long should you expect to get called back, texted back or have an email returned?
Second, ask the agent who is going to be contacting you. Are you going to be left to have to deal with one of their staff, a member of their team at any point, or will it be the team member you are hiring that will be the one and only in contact with you?
Ask about the frequency of updates related to homes being searched for, offers written, escrow and inspection time frames, property viewings and, depending on if you are a seller or buyer, other things. Let the agent you are hiring know how often you want to be update and by what means. Also let the agent know if you want to be given updates if there is nothing happening. Most times a phone call or contact by the preferred method is nice even when there is no news to share.
Connor is a Team Leader with the Paris911 Team at REMAX of Valencia California, serving buyers and sellers in the Greater Los Angeles area. Visit Connor at Paris911 blog. 
Tip #21: Buying a home is the best retirement plan
David Oldenburg, California Real Estate Broker, National Real Estate Consultant, Branch Manager Paradise Mortgage in Roseville, CA, CEO of California Seller Realty. Bragging rights: In over 23,000 Google+ circles; Author of Extreme Success For Real Estate Professionals, and currently writing "Extreme Influence", due out in September 2014.
Most Americans have a hard time saving for retirement. The cost of living these days is higher than ever, and there is not much money left at the end of the month. I advise my clients to buy a home, the younger the better.
In my area of California, many homes rent for $1,400 to $2,000, but a similar home can be purchased for the same, or just a few hundred dollars more per month. By simply making your house payment, in 30 years the home is owned free and clear. Imagine buying at 35 and retiring at 65, with an asset that is worth $300,000 to $600,000?
This gives you additional options at retirement. You can sell and pocket the cash, downsize and pocket the difference or even invest the money. Furthermore, rents always go higher. If you continue to rent, the $1,500 you pay now is likely to be $2,500 to $3,000 in 30 years. Will you be able to pay $3,000 for rent when you retire, or would you be better off with a home that is owned and no longer has a payment?
David Oldenburg currently hosts the Online Money Show on Google+. The Online Money Show is a social media and online business and marketing series featuring some of today's most influential leaders. 
Tip #22: What the listing agent will not tell you
Ginny Lacey Gorman, Realtor® at Phillips Post Road Realty Inc. in North Kingstown, Rhode Island. Bragging rights: in over 5,400 Google+ circles; her YouTube channel has over 26,000 views.
How many times have you gone into an Open House and the listing agent asks you if you are working with a Realtor? Hopefully, every time you have gone into one. It is one of the most important questions a listing agent can ask you. If you are represented by another agent, it is your real estate agent who needs to do the "digging" in on the home you want to purchase.
In the world of Rhode Island waterfront real estate, going to open houses unprepared by your agent is not a good thing. You can ask all the questions you want and you should. However, ensure you ask your agent the same questions too. Why? You are buying into very coastal communities – streams and flood plains can make all the difference to whether or not you can afford to buy.
What the listing agent will not tell you is that you may need several thousand to tens of thousands of dollars or more in flood insurance for a home. Is it their fault? Well most real estate agents look at the sales disclosures the sellers fill out and take it as gospel. Very few drill down on the current flood maps for an area. Flood zones have been changing in most coastal communities (as they coincide with the hurricane damage along the coast). Even homes that appear not to be in a flood zone and have no mortgage on them may not be represented to a buyer correctly. It is the buyer's agent's responsibility to verify a flood plain issue. Do it early before you fall in love with the house!
Understand what the listing agent is not telling you is they just don't know it, so they don't need to share it. So "buyer beware" can be a good mantra. Ensure you have the right representation you require to miss the land mines of home buying along the way. Make sure you have an agent who truly represents your interests and protects them well and especially understands flood zones!
Have a better idea now on what the listing agent will not tell you now?
Ginny Lacey Gorman is known as a RI coastal real estate agent specializing in oceanfront and waterfront homes in Rhode Island. Known affectionately as the RI realtor in the sparkly red shoes…guiding buyers and sellers home every step of the way with the concierge service they deserve. Find Ginny at RiHouseHunt.com as well as other social media channels.
Tip #23: It's never too early to get pre-qualified
Inlanta Mortgage, Mortgage Banker in Madison, Wisconsin. Bragging rights: In over 700 Google+ circles and 5,300 +1s on their Google+ page.
Talk to your lender early. Don't wait until you find a house you're interested in, because in most cases the house finds you first. Sit down with a Loan Officer, give him your employment history and salary, all asset information, and thoroughly review your credit report and understand your credit score. WHY? Income, down payment and debt determine loan size & term; assets, down payment, and credit score can influence mortgage program; credit score determines your interest rate and term.
Sometimes 1 point on your credit score can make an eighth point difference in interest rates costing you thousands of dollars over 30 years. Sometimes 1 point can stop or delay your closing. Sometimes 1 point can put you into a more costly mortgage that costs you tens of thousands of dollars more. Get the POINT, know your score.
Even if you have perfect credit and a large down payment start early and shop lenders for closing costs, interest rates, and ABILITY; not all Loan Officers are created equal. Work with someone you trust that is looking out for your best interest.
The Madison branch of Inlanta Mortgage is currently serving Wisconsin, Illinois, Minnesota and Florida. Visit Inlanta Mortgage – Madison on their blog.
Tip #24: Understand the true cost of owning a home
Janis Borgueta, Real Estate Salesperson at Key Properties of the Hudson Valley in Newburgh, New York. Bragging rights: In over 8,000 Google+ circles – and gets to live and work selling Hudson Valley Real Estate!
My advice to homeowners is simple. Make sure to purchase a home that is affordable. Start with the basic expenses of owning a home and then set a purchase price.
Don't expect the bank to do this for you. The banks only work on the lending qualifications. They don't know how you spend your paycheck each week. There is a different between what a bank will lend and what you will be comfortable paying each and every month. Putting together a list of your monthly bills is a great way to start.
Consider these six additional costs along with your principal and interest for home expenses
Routine Maintenance
Utilities
Water & Sewer
Trash Removal
Repairs
Insurance
Buyers with a budget and proper planning are more successful, happy homeowners. Think about all the monthly bills you have and include those too. Purchasing too much house can leave you in a beautiful home but with little left over for new furniture, dinner out, a new pair of shoes or a vacation.
My goal is to help my clients gain a better understanding of the difference between what the bank allows them to borrow and what they can comfortably afford. Bigger is not always better when buying a home. Since this is the biggest purchase most people make asking questions and understanding the process before buying can help when making the right home choice.
Janis Borgueta is a top Licensed Real Estate Salesperson in Newburgh, NY. She can be found at MyHudsonValleyProperties.com.
Tip #25: Watch out for car loans, student loans as a 20- and 30-something homebuyer
Tim Lucas, Mortgage Expert at MyMortgageInsider.com and author of ebook The Complete Home Buying Guide for Gen X and Millennials. Bragging rights: I have the honor of featuring the 25 most influential Google+ real estate and mortgage professionals.
Having worked with many young people trying to break into homeownership, I know one of your major struggles is overcoming debt payments you've already incurred before you go to buy a home. Lenders have to factor in all monthly payments and make sure you're able to repay the mortgage while handling all other debt.
Car payments can be a killer when you apply for a home loan. Did you know that a $400 car payment reduces buying power by $100,000? So a young home buyer incurring a fairly normal auto loan may have to buy a fixer-upper instead of the home they really want, or a condo instead of a single family home – all because of that new car.
But maybe it's not that impulse purchase that keeps you from buying a home. Maybe it's student loan debt. This type of debt is a reality and in some cases a necessity. We're seeing delinquency rates on student loans skyrocket. Just a few late payments on student loans could keep you from buying a home. Find a way to make all your student loan payments (and all other payments) faithfully, even if it means delaying your home buying aspirations.
Tim has over 12 years of experience as a loan officer, loan processor, manager, and mortgage writer. His greatest joy is hearing about someone who was able to buy or refinance when they thought they couldn't, because of help they found at MyMortgageInsider.com.
Check your home buying eligibility. Start here (Dec 9th, 2023)