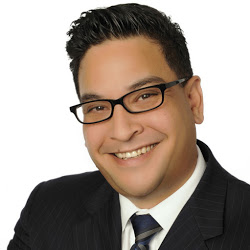 MyMortgageInsider had an interesting conversation with licensed loan originator Mark Mizer (NMLS 121173) about the many benefits of the VA streamline refinance program.
MMI: There's been incredible interest in VA refinances lately. To clarify, is there any difference between a VA IRRRL, VA streamline refinance? Are there any VA refinances that are not a streamline?
Mark Mizer: VA IRRRLs and VA streamlines are the same thing. They both refer to a new VA loan refinancing an existing VA loan. These loans require the least amount of documentation. The other kind of VA refinance is a VA cash out refinance. That's when you use a new VA loan to refinance any mortgage that is not a VA loan, like an FHA or Fannie Mae loan, ot take cash out at closing. A VA cash out refinance must be fully documented.
(For a closer look at VA refinance types, see MMI's Guide to VA Refinance Types.)
MMI: Many veterans are thinking, "I should refinance my VA loan," but for one reason or another, they are hesitant to proceed. What are some of your clients' biggest worries when they apply for a VA streamline, and how do you address their concerns?
Mark Mizer:  The single biggest concern with veterans is that they have been told or think that an appraisal is required or a valuation must be given on their home to complete a VA streamline. This is not true. No appraisal and no income verification are needed.
MMI: Let's look at a pretty bad scenario. If I were a veteran with an underwater VA mortgage (i.e. the mortgage was bigger than the value of my house) and I were unemployed (i.e. had no income at all) and I had absolutely no cash on hand (i.e. not a cent in the bank to pay my closing costs or any other fees), I could still get a VA streamline refinance? Would every lender out there approve me for that?
Mark Mizer: Going strictly by VA's guidelines, yes, you could get a VA streamline refinance. However, my company and most lenders would verify that you are currently employed–basically calling your employer and getting a verbal confirmation that yes, you are still working there. Lenders have at least some protections in place above and beyond VA's guidelines to avoid making loans that will most likely default. As far as being underwater and no cash on hand, those factors wouldn't be an issue.
MMI: One big concern is regarding time frames. How long does it take to complete a VA streamline refinance in today's market at your company? Do you have a sense as to how long they are taking nationally, on average? What are the reasons for these time frames?
Mark Mizer: On average to fully complete a VA streamline with my company is thirty days or less. Usually I can get a full underwriting approval in less than four days.  Some national companies are taking upwards to 75 days or more.   The main reason for long turn times with other companies is lack of service, lack of education and lack of knowledge about VA mortgages. It pays to go with someone who knows what they're doing.
MMI: What advice would you give to clients who would like to close their VA streamline refinance quickly?
Mark Mizer: The most important thing is to provide all requested documentation as soon as possible.
MMI: What documentation can the average applicant expect to gather over the course of the VA streamline refinance process? Does an applicant need anything for the initial call to a mortgage professional?
Mark Mizer:The applicant doesn't need to have anything to make the initial inquiry call. The best thing to do is speak with an experienced VA lender. They will guide you through the process and let you know exactly what documentation you will need and when. Some typical items needed are the note and deed of trust from the last mortgage transaction and their current mortgage statement. This is because the VA requires proof that you currently have a VA loan and that your financial situation will improve because of the refinance.  If married, an applicant should know their spouse's birth date and social security number. For a VA streamline, a DD214 is generally not needed since the lender can pull a prior loan validation from VA, stating that you currently have a VA loan. However, some lenders may require it. For a purchase transaction, a DD214 is always needed.
MMI: Low mortgage rates are frequently discussed in today's market. Most people know that rates are low, but where exactly are mortgage rates right now on a historical level? 
Mark Mizer:  Rates are lower than we've ever seen, and this isn't an exaggeration. It sounds like a cliché but it's true. Mortgage rates on average are literally lower than they've ever been in US history. Rates are projected to remain low for 2013.
MMI: What's driving these low rates?
Mark Mizer: There are so many factors involved in current pricing for mortgage rates.  The biggest factor is that the Fed is buying Treasury bonds to keep interest rates low.
MMI: Many home owners are underwater on their VA mortgage. If someone owes more than their home is worth, can they still be eligible for a VA IRRRL?
Mark Mizer: Yes. No appraisal required, which means that the VA neither asks nor wants to know how much your home is worth.
MMI: What are some of the most notable advantages of a VA streamline compared to say, a HARP 2.0 or FHA streamline? What are a few of the restrictions?
Mark Mizer: One huge benefit, unlike other high loan-to-value loans, is that VA streamlines do not require monthly mortgage insurance. FHA streamlines require monthly MI, and if you currently have mortgage insurance on your conventional loan, you will be required to keep it if you refinance with a HARP 2.0. Another big benefit is that VA streamlines do not require income documentation. Most lenders will call the borrower's employer to make sure they are still employed, but won't ask for W2s, paystubs, and the like. Nor is an appraisal required. The main restriction to qualifying for a VA streamline refinance is that they are only available to people who currently have a VA loan.
MMI: What if a borrower has a conventional or FHA loan on her home and wants to refinance. Other refinances have not worked out. She has never opened a VA loan and has sufficient entitlement. Is it possible to use a VA loan to refinance?
Mark Mizer: Yes, but she may need a little equity. I recently had a client who wanted to refinance, but her current loan was not Fannie Mae or Freddie Mac owned. So, she could not take advantage of the new HARP program.  I always ask a potential client if they are a veteran. She was a veteran and we were able to use her VA eligibility for a VA refinance. She needed an appraisal because her loan was not a VA loan. But with a VA refinance she was able to refinance up to 100% of the value of her property. The reason you may need a little equity, despite the 100% loan-to-value, is to roll in closing costs to the new loan amount. For instance if you had 3% equity in the home, you would be able to roll in up to 3% in closing costs into the new loan.
MMI: Here's another scenario. Hypothetically, one of our readers has a VA loan and he would like to refinance into today's rates. He's made his VA mortgage payments on time for the past 12 months. There's one problem; he's broke. Is a VA streamline refinance an option, or does he need to pay money out-of-pocket to close? 
Mark Mizer: It's possible with a VA refinance to close without any money out-of-pocket. If all the borrower's closing costs and prepaid expenses are paid by the lender or rolled into the new loan, VA would not require him to pay money at closing or verify any assets. I can usually construct the loan to pay the closing costs from the proceeds of the loan. So, yes, the VA streamline would be a great option for him.
 MMI: Do you have any additional words of wisdom to impart to our readers about VA streamline refinances?
Mark Mizer:  Yes, some veterans believe that VA streamlines are too good to be true. They are not. It may seem like it, but it's because the US government has gone to great lengths and expense to make sure our veterans are honored in this way. Veterans should take advantage of this great mortgage product.  I recently had a good friend of mine who lives in Virginia call me to verify a marketing piece he received in the mail about a VA streamline.  I told him yes, that he could have that specific rate and the lender is paying for all his closing costs, prepaid expense requirements, and the VA funding fee.  I was unable to complete the transaction for him because I am not licensed in Virginia. But I was glad to give some advice to help out a friend, and tell him it's a great time to use the benefit he's earned.
About Mark: Mark Mizer is a Washington State licensed loan originator and has been in the mortgage industry for over fifteen years and has a vast knowledge of all mortgage products. He is a government mortgage specialist with products such as VA, FHA and USDA. Mark prides himself on having the knowledge, experience and integrity to service his clients.
Mark Mizer NMLS #121173/WA MLO-121173. Cascade Mortgage Corp, div of Pinnacle Capital Mortgage Corp. NMLS 81395/WA CL-81395