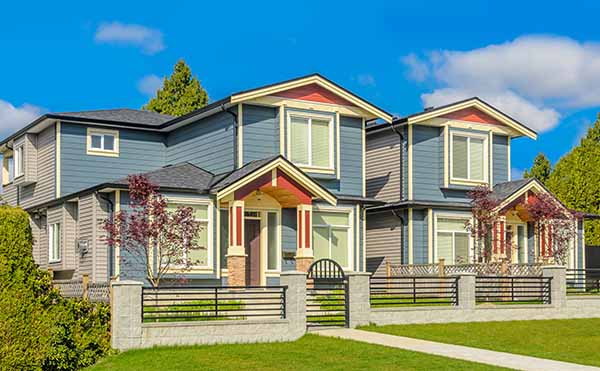 It's so exciting to finally have no more mortgage payments. That was your dream when you bought the house to finally pay it off. But now that you have all that equity in your home, is it possible to actually get another mortgage on it to use it for something else?
You bet you can. Lenders are happy to use the equity you have built up in your home to give you a loan for whatever your heart desires. And any loan that isn't considered a purchase is called a refinance – despite that fact that there isn't a loan to pay off, says Lana Jern, owner and loan originator at Uptown Mortgage in Denver.
But beware that taking out a mortgage on your paid-off house is a big decision, and you really need to think about the ramifications. Does it make sense to get another mortgage?
"Anytime you are taking money against your property, you are taking a debt that you didn't have before," Jern says. "How you will repay that loan is something to consider."
She says that if you need money, you might look for a better way to find that money. For instance, if you need to pay for your daughter's college tuition and she needs a car, too, there might be several ways to find the cash instead of getting a new mortgage.  Maybe she can apply for a student loan through her college or the government, and you can acquire a low-interest car loan for the car she needs.
Some of the types of refinance loans you can take out when your house is paid off include conventional and FHA cash-out refinances, home equity line of credit (HELOC), and reverse mortgages.
Click here to check today's mortgage rates.
If you need house repairs, Jern says, maybe a home equity loan would work out better in the long run.
"If your home is paid off and you ever want money, you can apply for a home equity loan without much hassle," she says. "However, a HELOC should be put in place before any emergency happens. It lasts 10 years, and you never ever have to take money out of it. But if you need it, it is there."
However, if you haven't put that HELOC in place, and all of a sudden your husband breaks his leg and can't work, the lender won't give you the equity line then.
"It doesn't cost anything to set up a HELOC. This is a very inexpensive way to set up some security for the future. But if you do a cash-out refinance, it can cost because you have closing costs," she says. "If you decide on a refinance on your paid off house, you really have to have a great reason for it. You don't want to do something stupid with it."
You are putting your home at risk. You are adding another monthly payment to your budget. You are going through the hassle of the underwriting process and all the verifications and paperwork that you went through when you bought the house.
"But it's the cheapest money you'll ever get," Jern says.
With a cash-out refinance, you can take out 80 percent of the value in cash. With an FHA cash-out refinance, the limit is 85 percent plus you have to pay a mortgage insurance premium and upfront premium.
For some people, taking out a cash-out refinance for an investment can be quite profitable.
"Let's say you take out $100,000 from the refinance and invest it, and then create more assets and put back more than what it cost you, then great," she says.
The government has put in some laws to protect consumers in situations like cash-out refinancing and HELOCs.  Under the Truth in Lending Act, you have the right to rescind your HELOC or refinance loan within three days of closing.
"The government wants people to have time to go home and realize if everything is the way it is supposed to be and if they can really afford it," Jern says.
For reverse mortgages, sometimes you have an elderly couple that needs money for medical expenses. The government doesn't let you take more than 50 percent out in a refinance than the value of the property. The owners of the house can live in their home the rest of their lives with this sort of loan.
"Reverse mortgages can make it affordable for older people and allow them to have the lifestyle they want like travel a little bit or take care of their house," she says.