Editor's Note: The HARP program expired December 31, 2018. The Freddie Mac Enhanced Relief Refinance (FMERR) loan program is a popular replacement.
Additionally, Fannie Mae's High LTV Refinance Option (HLRO) currently has no expiration date. Similar to HARP and FMERR, it's a great loan option for underwater homeowners who don't have enough equity earned in their home to qualify for a refinance.
---
Mortgage rates near all-time lows
Homeowners who have waited patiently to see if rates will go lower finally have their chance.
Despite the Fed's attempts to increase the cost of lending, rates for mortgages sank and are now hitting all-time lows. Homeowners who are considering a refinance might do well to start right away before mortgage rates follow the Fed rates upward.
But what about those who owe more than their home is worth and can't refinance? Prior to the introduction of the Home Affordable Refinance Program (HARP), there wasn't much they could do. Now, even "underwater" homes can refinance to get access to today's low rates.
Of all the refinance programs out there, HARP is one of the easiest and simplest that you could have access to.
Check your mortgage rates. Start here (Dec 5th, 2023)
---
The middle-class stimulus package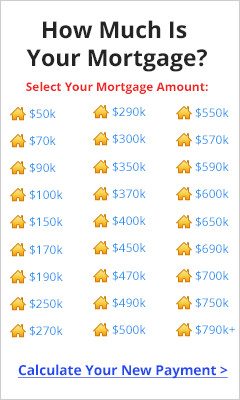 Some think that HARP is too good to be true, but this isn't the case. HARP is a government program that is designed to help the middle class by reducing their monthly payments.
HARP is real, and banks don't like it for two main reasons:
Mortgage rates are near historically low levels

Homeowners can save a ton on their mortgage
Big savings means that banks aren't making as much off your mortgage. By lowering your rate, you can lower the interest payments that go straight to banks. Those savings will start to add up, especially since current mortgage rates are extremely low.
If you haven't heard of HARP, it isn't too late – the program will be available until December 31, 2016. This means that HARP will be going away soon. Don't miss out one of the simplest refinance programs available!
Check your eligibility for a HARP-alternative program. Start here (Dec 5th, 2023)
How do I check my eligibility?
Banks don't want you to know about HARP, so it can be hard to find out if you're eligible. Fortunately, we've created a useful tool that can help you check your eligibility – completely free.
Start by selecting your state and filling out a quick form. After that, you'll get access to the mortgage rates you can get on a HARP refinance!
Sources: FHFA Refinance Report
Check your mortgage rates. Start here (Dec 5th, 2023)